Birgit Amri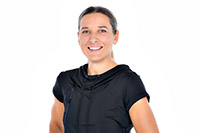 Birgits enthusiasm for photography and video started in her childhood.
It was not until she finished her academic studies as sports scientist at Vienna University before she made her passion her job.
For photography she doesn´t only bring a creative mind, but also sheer endless endurance, finishing an Ironman Triathlon in 2005. Her physical fitness allows us to use her as a model regularely.
Wolfgang Amri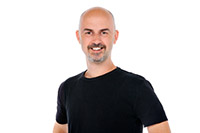 Wolfgang too begann his career as sports scientist at Vienna University. It took quite some time before he realized there was something that inspired him even more than sports. It was his drive for creativity, so he started to work as a Web and Graphics Freelancer during his studies.
Just before he finished his studies he took the logical consequences and became a career changer. He started to study for the national photographer exam and took courses to prepare for the test (btw: Austria is one of very very few countries where photography is not a free craft).

His strength is not his creativity alone. He too is still a sportsman (Ironman Triathlon). His mental and physical strength is quite unique among photographers and helps him to easily set the pace on a full day shooting in tropical heat.